The vibrant city of Costa del Sol is the perfect destination to spend a great time if you are traveling around Europe and here is why: It is a place that suits everyone, it offers everything you may need starting from the good weather, moving then to the cheap prices of foods and drinks ending with the vibrant nightlife of the city center. During the daytime, you can enjoy its wonderful beaches such as La Malagueta, Playa de Pedregalejo, or Playa de Torre del Mar having a great time laying on the warm sand forgetting about everything but what surrounds you at that moment.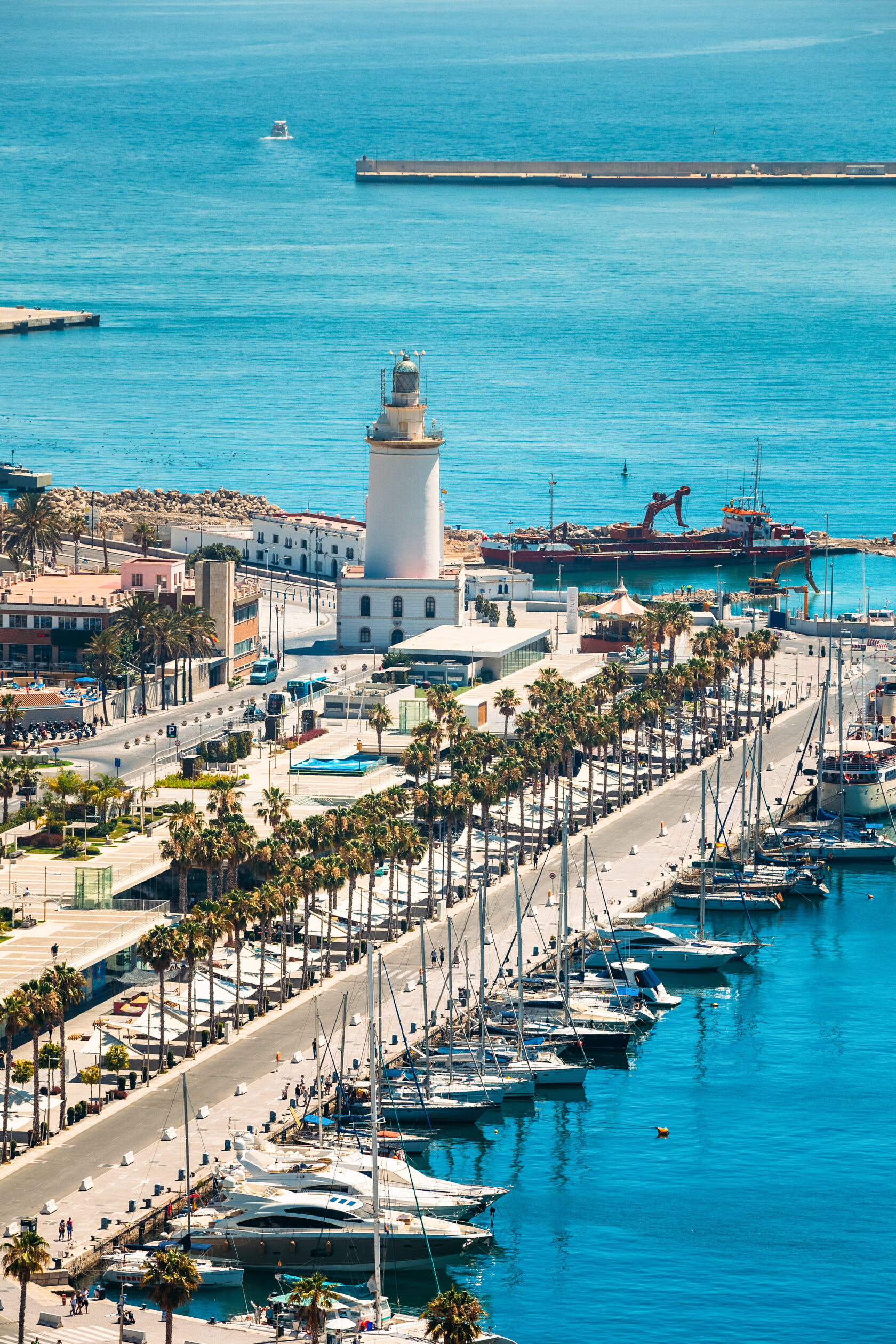 Once at the beach of Malagueta or Pedregalejo you can enjoy an amazing lunch fish based going to "Los Chiriguitos". You can literally eat some of the best fish of Malaga with your feet still in the sand. I advise you to try the "Pink Chiringuito" for prices and location straight at Malagueta next to the beach volley field. If you work remotely you can easily bring your laptop with you and ask for wi-fi so that you can enjoy your working hours while surrounded by good vibes.

If you are not a beach type of person you can enjoy Malaga's iconic landmarks by visiting breathtaking sights such as the Alcazaba, the thousand years old fortress that overlooks the city center to whose feet stands the roman age Amphitheater or you can just take a random walk in the city center and come across wonderful spots like the renaissance cathedral and enjoy all sorts of goods from Spanish cuisine in the famous Atarazanas market right in the city center.




It's a very big market considering that it's split into 3 sectors: Fruits&Veggies, Fish, and Meat. I advise you to get fresh juice (2€ from the fruit sector) and start your tour.

Something you can't absolutely miss is enjoying the sunset on the Gibralfaro hill, your hiking fatigue will be rewarded with a stunning view of the Town and a pastel-painted sky. It's perfect for those who enjoy urban living but want the option of heading out into nature. The atmosphere gets magical especially after the sunset when colors changes and when the nightlife starts in Malaga. Bring some snacks, and beers, and enjoy the sunset!




For ending the visit with a special local taste, you also must have a proper Spanish dinner out. I personally recommend Las Merchanas restaurant, a traditional but also atypical Spanish tavern they have some of the best tapas in town especially known for their signature croquetas de jamòn. I definitely advise you to order: croquetas, patatas bravas, gambas al pil-pil (spicy shrimp), and pulpo frito (fried octopus).




It is located in the old town so you can also enjoy a nice walk and some amazing glimpses on the way in case the first las Merchanas is full, check the second one a few minutes walk distance.



Regarding Nightlife, Malaga has one of the best clubbing scenes in Spain. There are a fair number of clubs located very close to each other in the city center and since the entrance is free in most of them I recommend you to head into some of them in a sort of "club-crawl", living the diversity of its nightlife to the fullest. To check for the upcoming Club Crawl you can go to Camden Lock (International Bar) and ask there. The vibes are just amazing and the people are very chilled and friendly so that you can easily spend a memorable night and meet new people you can hang out with in case you are a solo traveler and you're looking for someone to party with.



The only flaw is that In such a multifaceted place one single day is so little time to spend that you'll be only able to scratch the surfiest of surfaces of this astonishing city, so at the end of the day you'll be craving to spend more time there. In this case, see you soon in Malaga!

Saludos,
Nico.